Your I.P. Address is being identified for security reason !!

One Company,
Many Services!!




This website is dedicated to Mr. Adil's Father Mr. Mohammad Ismail (late, died on 10th January 2012), who was a Chief Consultant of well known Immigration Company
'Westland Multi Services'.
May Allah Rest his Soul in Peace, Ameen

Newspaper Advertisements since 2004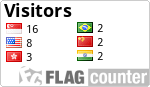 Translate in
Welcome to Superior Consulting. Your ultimate choice for Migration Advise and Solution. We are Considered as Highly Trusted Migration Consultant in Pakistan and in UAE, due to honesty in dealing and unmatchable competency in work. We do not take up any case unless we identify the possibilities of success rate of the case before we formally accept the application.
We give top most priority to our clients' goals and assist them in achieving the same in a most efficient manner. We not just assure our clients of the best services at all times but are also confident to get the desired results for our clients. We are committed to our clients to help them in realizing their dreams and career.
You'll enjoy the benefits of dealing with a professional company that prides itself in its expert knowledge, skills and professionalism in the presentation of Migration Applications and Educational Counseling. Superior Consulting has been providing a professional, quality service, built on honesty, integrity and unquestionable ethics, at competitive and more importantly AFFORDABLE as well as JUSTIFIABLE rates.

Find the difference yourself why most people are relying on Superior Consulting (Pvt.) Ltd. for success. Please have a look at our clients testimonials.

If you are genuinely looking for a Successful, Experienced, Reliable and Affordable Consultant then Look No Further !
You are now at right place, congrats !